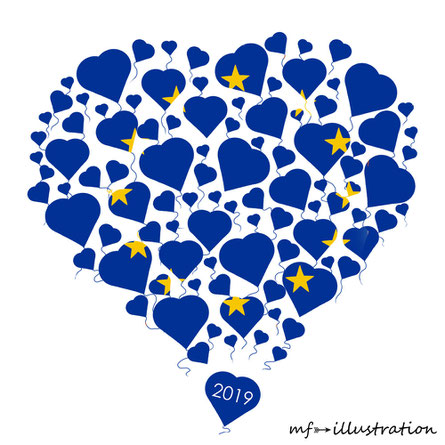 Being a member of the European Union is not an obligation- it's a privilege. Right now it unites 28 Member States that share the joint goal of protecting the peace and freedom, as the security of their citizens.

The actual elections for the European Parliament are not just about the protection of the peace, it's also about tolerance, respect, and acceptance of cultural and religious differences.
I myself am a big fan of diversity- that's why I love the EU so much.
All the Member States that come together in Straßburg have different languages, histories, and cultures.Despite those differences, they are able to make joint decisions in favor of all of us and they support each other in difficult times.
I know that we have to face some really tough subjects right now, like the upcoming nationalism and xenophobia, the fear of "foreign infiltration" and social injustice and then there are other topics that get more and more into the focus like environmental- and climate- protection. Being confronted with all of this can make you feel helpless and small - may even lead you into thinking that there is no point in using your voice- but there is! Always is!
We should tackle those subject together because just as a union we are strong enough to change something. Every vote counts that's why I kindly ask you to use it!  Help yourself- help us to create a better and peaceful Europe- use your vote!